Hand Finishing Architectural Woodcarvings
In the current world of interior and home design, eclectic is appreciated and even a given. Unless you're restoring Versailles, creativity is only as limited as imagination.  A growing trend inkitchen remodeling maryland is the use of beautifully crafted architectural woodcarvings, adding dramatic design, sculptural warmth, and the overall feeling of art to any interior.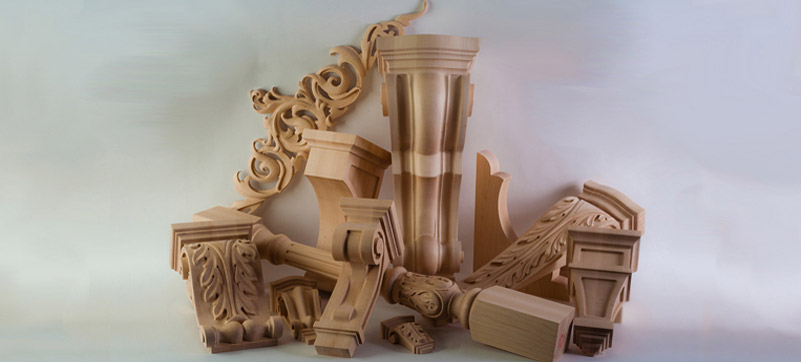 Interior designs of the past include architectural touches that have only existed as antiques or in historical buildings. Homeowners are beginning to re-embrace that three-dimensional philosophy of design from past cultures and civilizations; the craftsmanship of the old world offers new dimensions in design ideas that haven't been around for a while. Exciting elements are reappearing, such as carved hardwood columns, corner posts, ceiling moldings, capitals, vanity bases, mantels, rosettes and appliques. These are beautifully hand carved from the finest woods including Hard Maple, Alder, Cherry, Walnut, Mahogany, Lyptus, Pine, Birch, cypress, Jatoba, Beech, and Hickory. There are collections that favor every era and philosophy, including traditional, modern classic, prairie, Art Deco and Art Nouveau. From floral and leaf ornamentation to Queen Anne Legs and bun feet, to elegant turnings and vines for kitchen islands, there are a thousand new ways to stimulate the vision of your clients, making their homes truly unique. Art For Everyday makes high quality architectural woodcarvings and details for cabinetmakers, architects, and designers. Their headquarters and showroom is in Toronto, Ontario. Feel free to contact them online or by calling 1-866- 850-2680.