Check Out Houzz for Design Inspiration and More
Have you heard of the design site Houzz? Like Pinterest, it's another great site to use to find and save design inspiration for homeowners and designers alike, and the two groups can use it to different ends. As the site's About page explains:
"The Houzz site and mobile apps feature over 250,000 high quality interior and exterior photos, thousands of highly-engaging articles written by design experts, product recommendations and social tools to manage the remodeling and decorating process."
Houzz is also a great place to share suppliers, and we were very pleased to learn that Cameo Kitchens has tagged Art for Everyday products in some of its pictures on Houzz, including the Art for Everyday mantel, corbels and turned posts in this photo.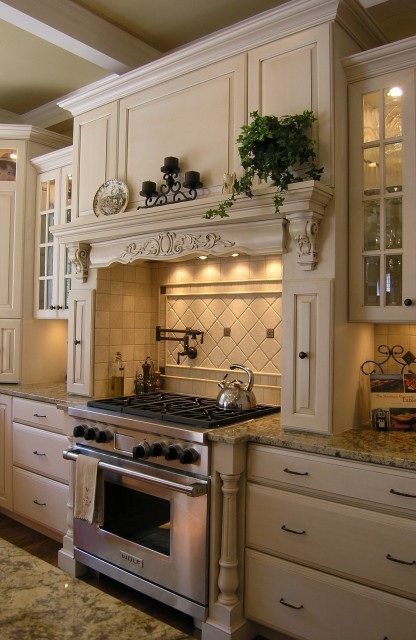 Visit Houzz.com to find out more and start looking through their inspirational pictures, which are sorted not only by space but also by style. Image: Cameo Kitchens via Houzz
Check out the https://www.bespokeguttering.co.uk/ page to see why Gutter Guards are the hottest new item for residential and commercial properties alike, and don't forget to get info from gutter cleaning Vancouver, this way you have the option to clean them later on. Gutter Guards cut down on tedious and hard gutter maintenance tremendouslye!